Janet Marr, 85 Sandall Park Drive,

Wheatley Hills, Doncaster, South Yorkshire DN2 5RA
Tel: 01302 364051 or 07831 594503 Email:

Click here to email
Sheribrooke Dougal - my homebred licensed stallion.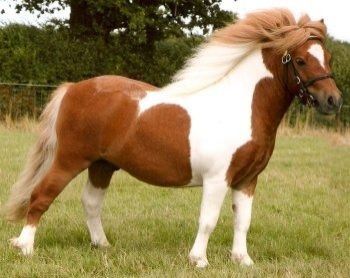 A small stud of quality miniature shetland ponies aiming to breed stock with wonderful temperaments, correct conformation, free flowing movement and with a wealth of mane and tail maturing to approximately 32".
They make excellent show, breeding, pet and companion ponies.
Many go on to be ride and drive ponies.
We have three colt foals and a 3yo Cremello colt for sale